Leading FinTech Research and Education in Asia
Looking Back, Looking Forward: Global Digital Finance Platforms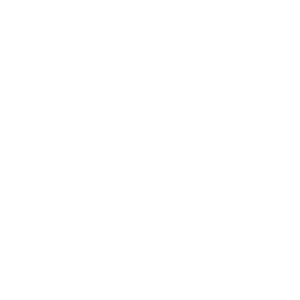 In this episode of Looking Back Looking Forward: Global Digital Finance Platforms, Douglas Arner reflects on the evolution of financial technology, culminating in today's FinTech 4.0.
FinTech 4.0 is characterized by the rise of digital finance platforms on the basis of Big Data, network effects, and economies of scope and scale. In this latest phase, BigTechs like Apple, Facebook, Ant Financial and Tencent are recreating and reshaping finance, economies and societies.
In looking at the evolution of digital finance platforms, economies of scope and scale and network effects are leading inexorably to concentration and dominance. While network effects and economies of scope and scale in finance and technology are producing tremendous benefits across the world, particularly in the context of payments, communications, analytics and access to finance, they also bring risks: after all, in a "winner takes all" world, eventually everyone else loses. Looking forward, we need to consider both the benefits as well as the risks of digital finance platforms across policy and regulatory discussions.
In a collaboration with the United Nations Dialogue on Global Digital Finance Governance, we have published a series of papers looking at related issues: Towards an Inclusive, SDG-Aligned Governance of Global FinTech Platforms (BigFintechs).
​
"Looking Back, Looking Forward" is a video series with HKU Kerry Holdings Professor in Law Douglas Arner discussing issues in financial law, technology (FinTech) and regulations.
Future of Money with Henry Arslanian
In Issue 49 of this series, which covers recent topical developments, Henri Arslanian shares some ideas on:

What Is the Ethereum EIP 1559 Upgrade and Why Does It Matter?

Why US Regulators Imposed More Than $2.5 Billion in Penalties on Crypto Firms?

What Multi CBDC Projects Are Out There?

Read the post: here
CFTE launches THINK, all-in-one platform for Digital Finance education
Centre for Finance, Technology and Entrepreneurship (CFTE) announced the release of THINK, an all-in-one platform to find Digital Finance's latest trends, most influential voices and exclusive community. The platform will include expert-led online courses, live events and more.

Get early access: here
Towards an Inclusive, SDG-Aligned Governance of Global FinTech Platforms (BigFintechs)
The first set of reports from the UN Dialogue on Global Digital Finance Governance has been launched. A team from AIIFL including Sangita Gazi, Kuzi Charamba, Artem Sergeev and Douglas Arner along with Dirk Zetzsche (University of Luxembourg) and Ross Buckley (UNSW Australia) has worked closely with the Dialogue over the past year, including leading on 3 of the 8 of the reports:

Other papers will be available: here
HKU-SCF FinTech Academy - Research Seminar Series - Talk 1
Date: 13 July 2021
Time: 16:00 – 18:00 (GMT +8, HK Time)
HKU-SCF Fintech Academy is launching a Research Seminar Series, inviting research leaders to give a sharing on their FinTech research projects supported by the Academy.
For the 1st seminar of the series, Professor Chen Lin, Associate Dean of Faculty of Business and Economics, HKU, also Associate Director of HKU-SCF Fintech Academy, and Dr. Allen M.H. Au, Associate Professor of the Department of Computer Science, Faculty of Engineering, HKU will share the latest research findings on their projects. Registration is required.

Read more and register: here
Hong Kong Academy of Finance Thematic Programme on Fintech and Digitalisation



On 4 May and 20 May 2021, the Hong Kong Academy of Finance (AoF) conducted webinars on "Cryptography and Cyber Security" and "Regtech and Algo-Trading" under the Thematic Programme on Fintech and Digitalisation.
The webinars saw the participation of leading academic and industry experts including Dr. K.P. Chow, Prof. S.M. Yiu and Prof. Douglas Arner of HKU, Ericson Chan, Group Chief Information and Digital Officer of Zurich Insurance, Arthur Yuen, Deputy Chief Executive of Hong Kong Monetary Authority (HKMA), and Henri Arslanian, FinTech & Crypto Leader, Asia of PwC.
​
Watch the highlights: here
The HKMA invites registration for its flagship Regtech event – "Unlocking the Power of Regtech



Date: 30 June 2021
Time: 13:30 - 18:00 (GMT +8, HK Time)

"Unlocking the Power of Regtech" marks a significant milestone in the HKMA's two-year Regtech promotion roadmap published in November 2020. It brings together senior figures from the global Regtech ecosystem including financial institutions, regulators, Regtech providers and other industry experts to share their experience and insights into the enormous potential of Regtech.

Speakers include: Mr Yifei Fan, Deputy Governor of People's Bank of China, Mr Benoît Cœuré, Head of BIS Innovation Hub, Ms Jane Fraser, CEO of Citi, Ms Jessica Tan, Co-CEO of Ping An Group, Eddie Yue, Chief Executive of Hong Kong Monetary Authority and Brian Tang, Founding Executive Director of LITE Lab at HKU.

For more info and registration: here