Looking Back, Looking Forward: Building Better Payment Systems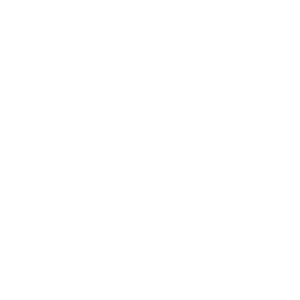 In this episode of Looking Back Looking Forward: Building Better Payment Systems, Professor Douglas Arner discusses the progression of electronic payments, since its acceleration towards social development from the last hundred years, and recently towards the impact COVID-19 on global economies. The use of such payments co-developed throughout human history, from the telegraph to the automated teller machine (ATM) and, most notably, to the establishment of decentralised ledger technology (blockchain, bitcoin, etc.). Such innovative steps have encouraged the competition to raise the bar, such as DCEP, the world's first major currency central-bank digital currency in response to a more decentralised payment system.
​
For more information on the University of Hong Kong's financial technology programme and all the episodes of Looking Back Looking Forward, visit the FinTech Videos page and discover the transformation of information technology's ever-growing impact on finance.
The future role of electronic payments and its significance towards the coming years are highlighted in a new paper:
​
Sovereign Digital Currencies: Reshaping the Design of Money and Payments Systems by Ross P. Buckley, Douglas W. Arner, Dirk A. Zetzsche, Anton N. Didenko, Lucien van Romburg :: SSRN
HKU Fintech Certificate wins Teaching Innovation Award
HKU FinTech Team is proud and humbled to announce that our Professional Certificate in FinTech won the Teaching Innovation Award in the HKU Excellence Awards 2020 that recognises the exceptional and inspirational accomplishments in teaching, research and knowledge exchange.

A huge thank you and congratulations to you, our alumni, for embarking in this fantastic journey with us.

Watch the ceremony here.
New Report: AFI Innovative Regulatory Approaches Toolkit
Written by: Douglas Arner (University of Hong Kong), Ross Buckley (University of New South Wales), Dirk Zetzsche (University of Luxembourg), Eriks Selga (University of Hong Kong), Ghiyazuddin Mohammad, Jaheed Parvez, and Roberta Consiglio (University of Luxembourg)
Countries and economies around the world are seeking ways to foster their digital finance and FinTech ecosystems to better support financial inclusion and sustainable development. At the core of such efforts are supporting the development of new products and services, bringing more competition and consumer choice into their financial systems. At the same time, the potential of innovation must also be balanced against potential risks.

In order to support these objectives, regulators are developing new regulatory approaches. The Toolkit present in this paper provides a structured approach to the implementation considerations of innovative regulatory approaches including innovation facilities for authorities with jurisdiction over financial products and services.

Read the paper here.


The Future of Money with Henri Arslanian
In Issue 39 of this series, which covers recent topical developments, Henri Arslanian shares some ideas on:

Why Coinbase Added a Secret Message on the Blockchain?

Why the Fact That the New SEC Chair Used to Teach Crypto Matters?

How Many Times Has Bitcoin Been Declared Dead?

Read the post here.
New paper: Digital Financial Inclusion: Observations and Insights from Hong Kong's Virtual Banks (Law and Contemporary Problems)
Written by: Emily Lee (University of Hong Kong)
This Article examines issues affecting virtual banks, specifically those issues related to the financial technology (fintech) disruption and dealing with alternative banking and finance. It covers an expansive interpretation of Hong Kong regulatory law regarding the requirements for the authorization of virtual banks, with an accompanying study and critique of the financial industry's collection and storage of digital data in relation to privacy, drawing inspiration from international norms.

It then discusses those regulations in terms of their effect on digital financial inclusion. Finally, it evaluates some potential challenges facing fintech lenders, virtual banks included, in a regulatory environment that promotes digital financial inclusion while seeking to manage financial consumerism.

Read the article here.
AIIFL and the HKU-SFC FinTech Academy are seeking to expand our world leading team
Research Assistant Professor (Applications close: 30 June 2021, HKT)

Applicants should have a Ph.D. degree in the field of Law, and have demonstrated promise of a high level of ability in research in the field of FinTech (including but not limited to Blockchain, Cyber Security, RegTech, InsurTech, WealthTech, Financial Intelligence, AI and Data Analytics).

More details and online application are available here.

Post-doctoral Fellow in Finance, Technology and Regulation (Applications close: 31 July 2021, HKT)

Applicants should possess a Ph.D. degree in Law, Computer Science, Engineering, Business, Finance or any other areas related to finance, technology and regulation; knowledge and ideally experience of issues relating to FinTech, RegTech and digital finance; strong communication and organizational skills; sensitivity and commitment to cultural awareness; and the ability to work with a high degree of independence. They should also demonstrate proven ability to develop and pursue a coherent agenda of legal research and/or interdisciplinary scholarship; significant experience of presenting research at domestic and international conferences; and exceptional potential to develop a body of high-quality publications in scholarly journals

More details and online application are available here.